Running with vestibular migraine can be extremely challenging due to balance issues, dizziness and other symptoms. This is my experience of getting back to running in the park while living with a vestibular disorder.
This post is written in conjunction with my Steps-2-balance challenges. This is an awareness week run by VEDA - the Vestibular Disorders Association. It challenges vestibular patients to set themselves a balance-related goal and organise an activity to achieve it. As a VEDA Ambassador I am excited to take part in my first steps-2-balance week and contribute to raising awareness of vestibular disorders - read on for my story and the challenge I set myself . . .
Jump to:
Vestibular migraine: my diagnosis
I still remember the day, the minute even, that my life turned upside - both literally and symbolically. It was February 2011 and I had been admitted into hospital for a treatment for my Raynauds, a condition I have had since I was a child. The plan was to try a drug that helps with symptoms, and that is, usually, well-tolerated.  Within half an hour of the infusion beginning I started to feel weird. I don't know if I have the words to describe it properly, but I had a headache and felt dizzy and was generally 'off', which is usual during the treatment time. I was told these symptoms would quickly wear off . . .
Except they didn't wear off.
The treatment was stopped after one day due to my symptoms (it was supposed to be five days), and I (stupidly) discharged myself from hospital. I was panicking and not thinking straight. Nor was I seeing straight as the dizziness made me feel so unlike myself. I just wanted to be at home, in my bed, to wait out out what I thought would be a temporary dizzy spell.
Over the next few weeks I went back and forth to my primary care doctor, who looked more and more perplexed. The next six months or so brought a prescription of 'dizzy pills' as I called them, as well as an anxiety medication that I took for two days and then stopped because I knew anxiety wasn't the issue.
It also brought a lot of tears. Struggling to work, and concentrate on a computer screen that skipped around in front of my eyes was truly exhausting. I had full-blown vertigo attacks, couldn't tolerate motion and felt as though I was moving so much that I would wedge my head in between pillows at night to try and stop the sensation. It didn't help, of course. Aside from work, I couldn't do anything else as I had no energy. There were no nights out with friends, or going to the gym or for a run. It was eat, sleep, work and repeat. Plus the tears, of course, on an almost daily basis.
Fast forward a few years, to cut a long story short, and I was finally diagnosed with vestibular migraine after a lot of scans, blood tests and other tests ordered by my neuro-otologist. It isn't known why the infusion seemed to trigger this, although I do have a history of headache and car sickness. It was both a relief and truly terrifying to get the diagnosis. Having an answer for the symptoms was amazing. I finally knew what the issue was. But it was also overwhelming to know that I had a chronic illness. I felt too young to have my life change so much, and the road to recovery felt like the longest marathon when I was literally struggling to walk to the end of the road.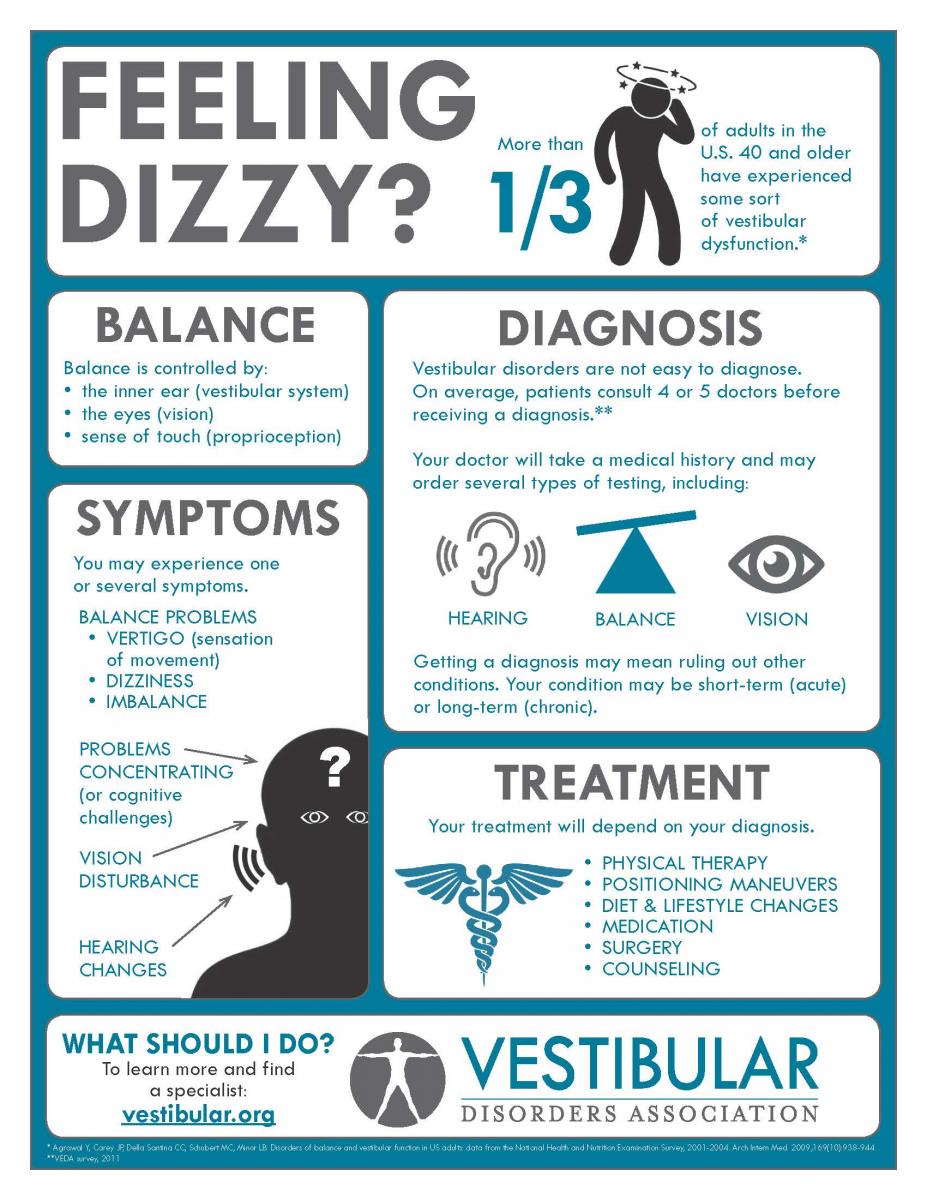 Exercise and vestibular migraine
As well as trying various medications (and settling on Botox), and having vestibular rehabilitation, one of the main ways that I have got my balance back is through exercise. Vestibular migraine gave me the symptoms of dizziness, dis-equilibrium and my balance is 'off'. It is not bad enough that I actually fall, but I have trouble with turning around corners if I walk too fast, and the ground often feels like a weird bouncy castle or walking on cotton wool. For a long time I compensated for these symptoms by stopping myself from moving my head too quickly, or doing certain movements. With exercise, I had to do these and it has been really beneficial to move in a more normal way (under the guidance of a specialist vestibular physiotherapist).
Walking with dizziness and balance issues was really challenging when my symptoms were at their most intense. It took a long time to build up my walking capability, particularly as I also suffer with dysautonomia, hypermobility EDS and mast cell activation syndrome. But the little walks around the streets where I live were so worth it. I built up my time walking, and then last year decided to return to a form of exercise that I used to do: running.
Beginning to run again
My first 'run' was 30 seconds, followed by a few minutes walk, and then a further 30 seconds. I ran clutching my phone set to the timer app, with my heart beating so fast due to nerves. It felt both strange and so familiar to run again. My legs knew what to do, but my vestibular system was less sure! Inevitably, as is my nature, I pushed it a little too hard too fast and ended up with increased dizziness and classic 'head-pain' migraines. But I pulled back on the time, and gradually increased under the advice of my vestibular physiotherapist.
At the end of last year I set myself the goal of running 5km in one go. I didn't tell anyone I wanted to do this, I just put my trainers on one morning and set out in the cold December air and tried my best. I made it, and was so happy. That doesn't mean that I can always run that distance though, which is why 5km is my challenge for steps-2-balance. Every day is different for me personally with this condition and I can't take for granted that I can run this distance. Some days my body is fine with it, others definitely not.
Running has given me a lot more than just my balance. It has helped my vestibular symptoms immeasurably. It has also given me more confidence and a bit of 'me time' to switch off and do something for myself out in the fresh air. Everyone will find a different form of exercise that they enjoy and helps their vestibular symptoms. Mine is running - what is yours?
Steps-2-balance
As a VEDA ambassador I am really happy to have been a part of steps-2-balance this year. VEDA is an amazing organisation that has so many helpful resources on its website. I return time and time again to the 'patient toolkit' and 'educational resources' on its website to gain more insight into my condition and to motivate myself to keep doing all that I can to further improve my symptoms.
If you would like to donate some money to VEDA then this is my fundraising page for steps-2-balance - every little counts and thank you to everyone that donates.
Thank you to VEDA for allowing me to share my story as an Ambassador and for the participation in the 2019 steps-2-balance challenge!
Resources
If you are newly diagnosed with a vestibular disorder, you may find the following posts helpful:
10 tips for travel with for migraine and vestibular disorders
Exercise and vestibular migraine
I'm active on Instagram and Twitter if you would like to follow along for more resources on vestibular migraine!
Don't forget to pin the post!
Please follow the advice of your doctor as to all medical treatments, supplements, and dietary choices, as set out in my disclaimer. I am not a medical professional, and this is simply my story and the resources that are helpful to me.